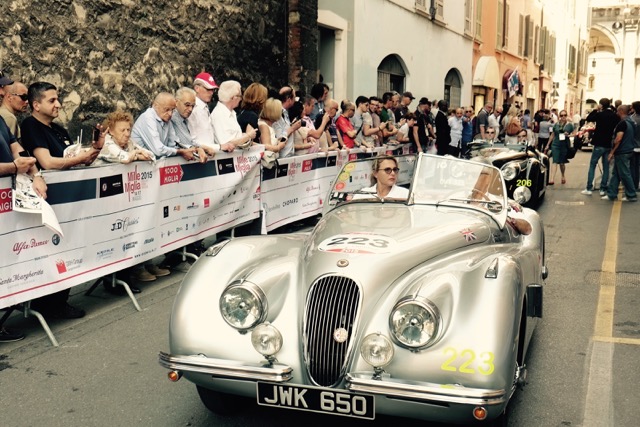 This is your potted Mille Miglia guide - hope you find it helpful.....
Buona lettura!
A BRIEF HISTORY
The Mille Miglia is an open road race between the town of Brescia in Lombardy, and Rome - and back again, a distance of approximately 1000 miles. Enzo Ferrari famously called it "the most beautiful race in the world"It originally ran between 1927 and 1957 but following two fatal crashes in 1957 it was banned until, in 1977 the name was revived and the original route was adopted again
Today, the Mille MIglia is a regularity race run on open roads attracting entrants from across the world
Taking place each May, the entry is limited to marques that took part in the race between 1927 and 1957
Attracting approximately 450 cars each year it is one of Italy's premier classic car events
Tazio Nuvolari, Italy's racing legend is said to have compared the Mille Miglia to an exotic cocktail - "you can't name all the ingredients, but once you've experienced it you'll never forget the taste"
So, Alora.....
Continue Reading