Equestrian shoot in Devon
Earlier last summer I was asked to undertake a shoot at a Devon stable - something I hadn't done before but something I was keen to get invloved with.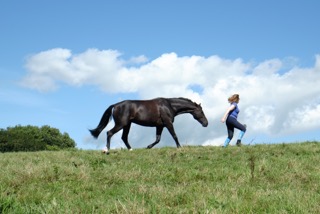 The brief was to capture the owner "at work" with her horse - candid and unobtrusive!
The weather was gorgeous, the horse exceptionally well behaved and the owner was very oblidging and accommodating - all went well
I think we met the brief - the owner was certainly very happy and intends to turn the shoot into a large tome for one of the rooms in her house - look forward to seeing that!!
If you would like to see more then the whole shoot is available via my Flikr account - see home page